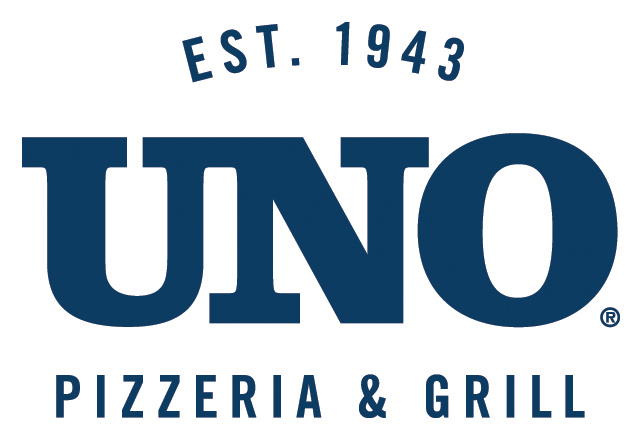 Getting older is usually a pain, however, ever since I learned about Uno's "double nickel" program, it definitely has its advantages.
The double nickel club give an awesome 30% discount to people over 55 on Wednesdays.
As such, Uno has become our Wednesday place to eat when we are out and about.
As we were out shopping last Wednesday, I suggested we eat at the Uno Pizzeria & Grill at 280 Maine Mall Road in South Portland, Maine.
We have eaten there several times before and have liked the food there in the past and at 30% off on Wednesday, I'm all about that.
We arrived for a late lunch, a bit before 2PM, and were greeted promptly by a hostess that took us to a table and gave us our menus.
A couple minutes later our server, Kayla, stopped by.
She wrote her name and a little happy face on a napkin and took our drink order—waters with lemon. The waters arrived and we still weren't ready to order food. Kayla told us to take our time to consider our choices and she would be back in a little bit.
After a few minutes she returned and took our orders. Uncharacteristically for both us we ordered from the "Limited Time" offerings.
I decided on the
Asiago and Roasted Garlic Gnocchi
, "potato gnocchi stuffed with asiago and roasted garlic with sausage and roasted red peppers in a plum tomato sauce, baked in a deep dish pan."
My wife decided on the
Roasted Portobello Ravioli
"served with wild mushrooms in a savory marsala sauce."
Kayla then suggested a starter salad and we decided to go for it. I ordered the
Goat Cheese with Glazed Walnuts
"with blueberry Pomegranate vinaigrette" and my wife a Caesar.
Spring Greens salad with goat
cheese and glazed walnuts
(Sorry, I ate on it a bit before
the picture was taken)
I have to say, the starter salads were larger than I expected.
My salad was awesome.
Really good—it was made with spring greens and had fresh blueberries, plenty of cheese and walnuts.
The dressing was a little sweeter than I prefer but still very good.
I'll have to remember to order the dressing on the side next time, but that is a little thing.
I gave a taste to my wife who loved it too.
She asked that I remind her to order that salad the next time we come.
Her Caesar salad was as expected, made with romaine lettuce and had the right amount of cheese and dressing.
It was very good too.
Asiago and Roasted Garlic Gnocchi
Our main courses arrived. Kayla asked if we desired parmesan cheese or peppers, we did and she quickly brought a couple shakers to the table. My Gnocchi looked really good, beautiful color, and the accompanying breadstick looked very good.
I guess my expectations were somewhat different from what arrived. I guess was expecting more of an Asiago
d'allevo
than an Asiago
pressato.
The
d'allevo
would have been a bit more solid and flavorful than what I received. What I got was something of a soft mushy gnocchi whose texture I really didn't care for and the cheese inside was pretty bland. The sauce was really flavorful and had a great consistency—not too thick and not watery. Sadly, the sausage bits were burned on one side. Clearly the cook forgot them for a while. The accompanying breadstick was very good, I thoroughly enjoyed it.
Roasted Portobello Ravioli
My wife's Ravioli was a disappointment. She says it didn't taste fresh, that the Marsala had sat around for a while and the mushrooms were severely overcooked. There was even kind of a sauce ring around the plate what showed the dish had been in the oven too long. She ate about half of it and took the rest home. It is still in the refrigerator several days later and will probably be tossed out.
When we were about half-way through eating Kayla came by to check on our drinks. We both needed freshening on our waters.
Kayla brought new waters with lemon.
I often complain that many servers just add water to existing glasses and don't replenish the lemon. Kayla did both, something I really appreciated.
There was a gap between the time we were done and when our server returned.
Part of that delay was, I am sure, because we both had a fill and wanted "person boxes" rather than were finishing our plates. We received a couple person boxes and the bill.
It was a nice touch that she brought both an original bill and a discounted bill with the double nickel discount applied.
Will we return? Absolutely.
The service was good; the food was okay—we'll make different choices next time. The atmosphere is fun and lively, the location is perfect, being on the periphery of the Maine Mall, and the double nickel program is awesome.
If you are over 55, Uno Chicago Bar and Grill is definitely the place to go on Wednesdays. (By the way, if you don't have a card, you can pick one up on your way into the restaurant.)
My ratings:
Ambiance: 4 (Clean and open, good for conversations.)
Food: 3 (Past experiences were better than this visit .)
Service: 5 (Server was friendly and attentive.)
Price: 4 (Lunch about $13 each (after double nickel discount)
Value: 5 (For lunch I don't know of many places nicer, more civilized, with better prices.)